How It works?
Create Store
Step 1:

Click Register to create your FREE account.



Step 2:

Enter email and store name.



Step 3:

Provide the verification code that was sent to your email.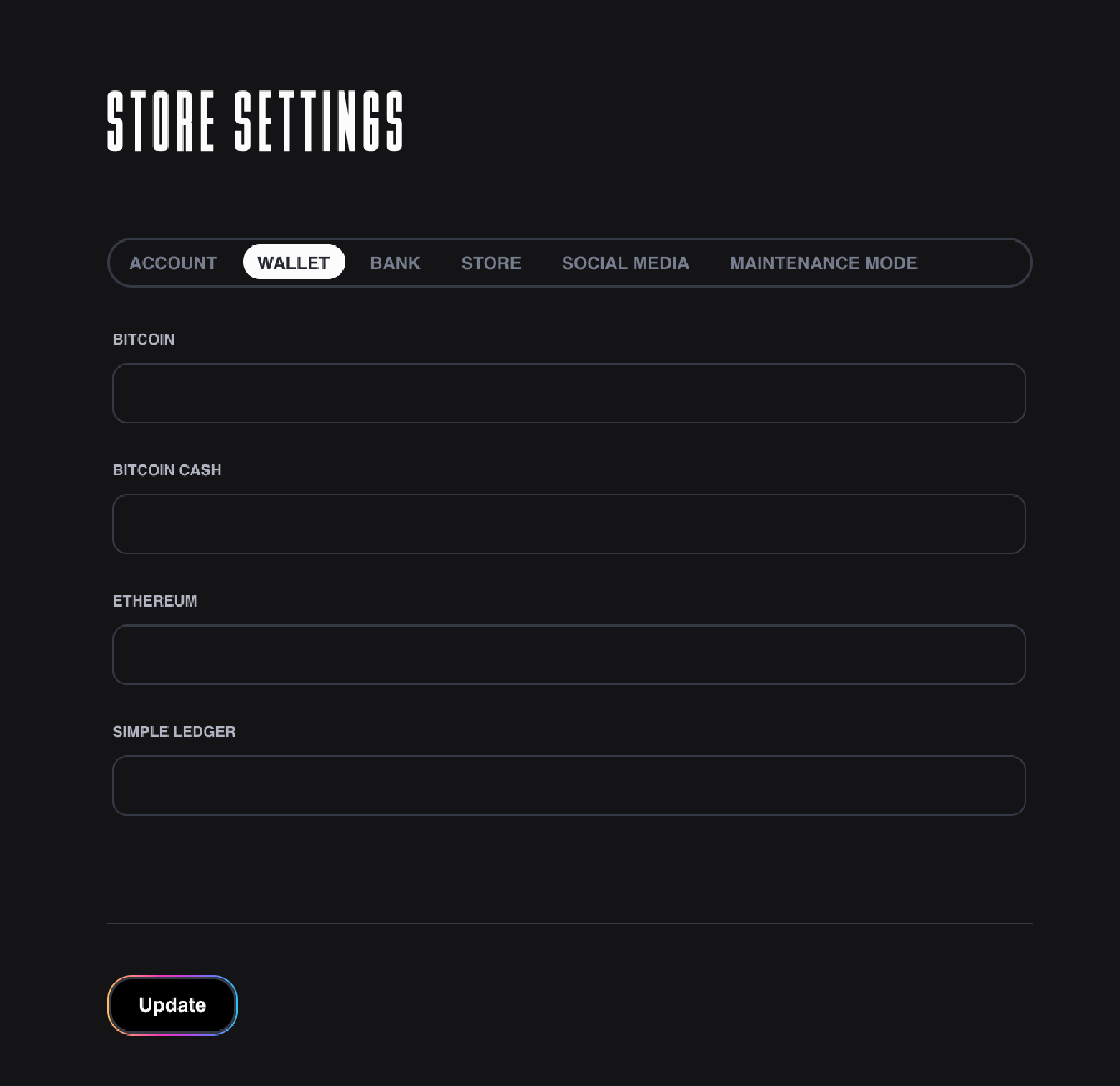 Customize Store
Step 1:

Start to customize layout, change logo and everything on your store website.



Step 2:

Configure your domain and your store description.



Step 3:

Setup a launch date and launch.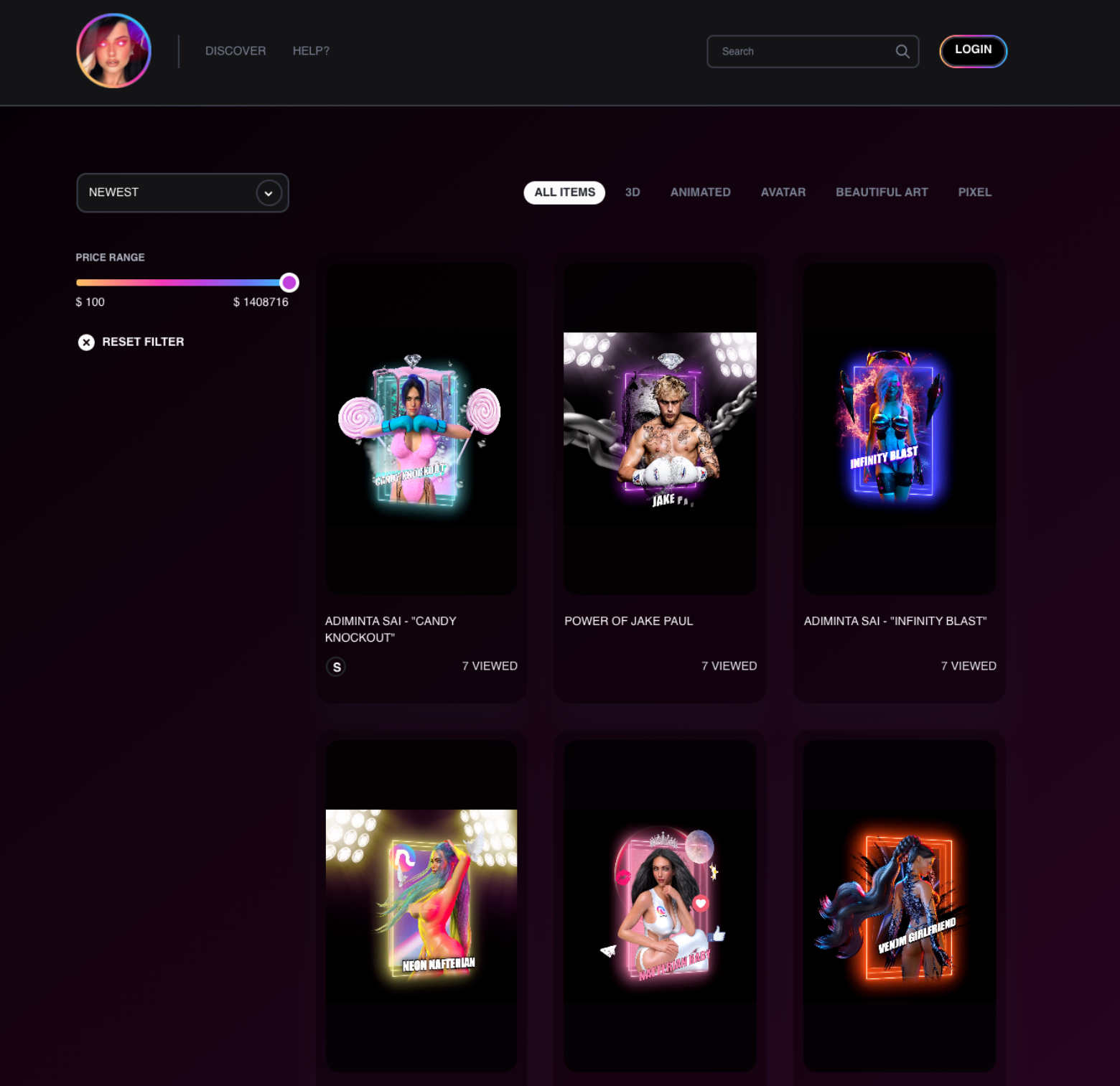 Sell NFT Item
Step 1:

Get the file you wanna tokenize and go to Add New.



Step 2:

Enter the NFT information and pick the Network (Eth - BCH - Polygon) you wanna use



Step 3:

Publish it on the collection you choose as a fixed price or auction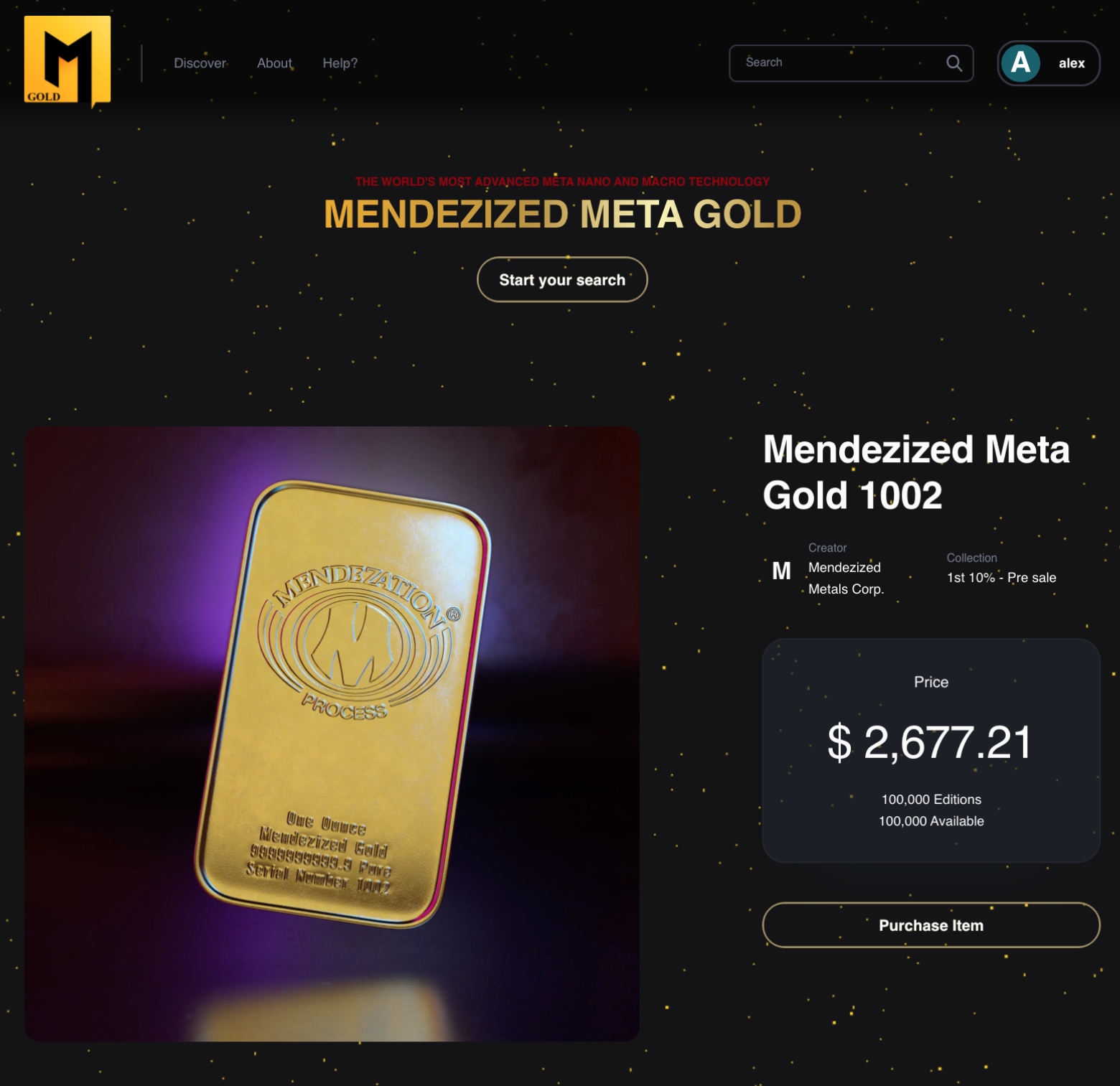 Start your own NFT business now!
Let's create your own NFT landscape
Integrations and Partnerships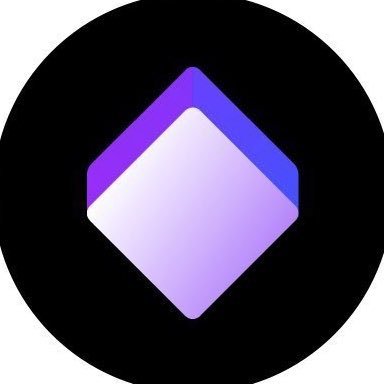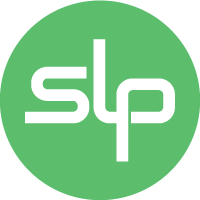 Integrations and Partnerships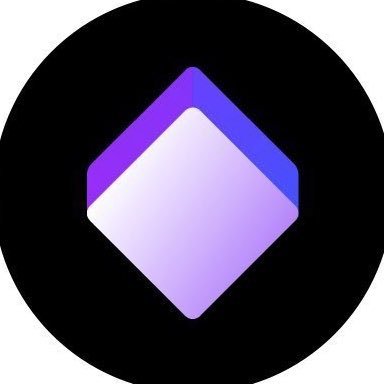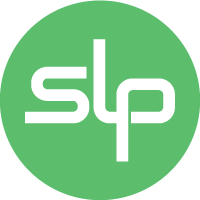 Frequently Asked Questions
---
54 s a complete commerce platform that lets you start, grow, and manage a NFT business.
Create and customize your online store, publish and mint your assets on the available blockchains, and sell it to your audience.
Non-Fungible Tokens (NFTs) are unique, digital items with blockchain-managed ownership. Examples of NFTs include digital art, collectibles, virtual reality items, crypto domain names, ownership records for physical assets, and more.
Yes!
Your NFT's can be claimed using only your email, name and phone number. A free wallet is created for you on signup which holds your NFT.
Already have a wallet?
NFT's can be claimed using third-party wallets, like MetaMask or Zapit
The 54 platform supports images, videos and animated GIFs. To increase your chances of being selected and endorsed by 54:
Make it unique!
Only submit original artworks of which you were the creator. Keep it G-Rated.
This is a place for Fans of all ages!
Ensure you provide high resolution images.
Images or videos that are low-resolution (or "pixelated") are less likely to be sold.
Yes!
Your NFT belongs to YOU and can be sold in the on-platform Marketplace
Transactions on most blockchain networks incur a fee, commonly referred to as "Gas". This fee rewards the activity of the different nodes in the network for confirming your transaction.
Transactions using Ethereum mainnet incur Gas charges.
Transactions using the application's default NFT's (on the Polygon or BCH blockchain network) do not incur any Gas charges.
Whenever a Gas fee is charged, it is displayed in the application, so there are no surprises!
No!
This platform is powered by 54, who provide all users with a default, free wallet on signup.
By default, your NFT is on the Polygon/BCH blockchain network and does not incur any Gas charges. You do not need any ETH to claim or trade your NFT on Polygon or BCH.
If you choose to transact using the Ethereum mainnet, Gas charges may be incurred for any transaction, payable in ETH.
Awesome!
When someone requests your NFT, you can choose to:
• GIVE it to them at no charge - Like a gift!
• SELL it to them, naming a price.
• Do nothing - You are not obliged to give or sell your NFT!
The platform is designed for fan engagement.
Browse the Explore tab to see who has NFT's that interests you, and:
• Like it.
• Leave a comment.
• Send the owner a connection request.
54 helps individuals, brands and communities create actionable Non-Fungible Tokens with their digital assets.
Learn more about 54 Meta here
Just find the NFT you want, register or login and then select your payment method. If you don't have a wallet, we provide you one. If you already have your wallet, your can change that on settings.
If you already have an asset in a Store, go to your account, then navigate to Collectibles, select the asset, edit the details and put it for sale.

Your asset will now be listed in the marketplace. You will be able to view your listed assets under Collectibles.
Create an account here: https://54nft.io, set up your Store, then navigate to Collectibles . Add New, set all the details and descriptions and publish it.
Your funds will be shown in your Account > Earnings.

To withdraw the, click Withdraw Earning, Enter you account password and decide to which account do we transfer the money.
No, you don't need to be a designer or developer to use 54.

Customize the look and feel of your store with the online store builder and future themes. Add features and functionality to your store with our Meta App Store.
54 is free, we just charge a Transaction fee of 2% (credit card rates ad gass fees not included) in the first sale and then 1% off every resale.
Yes, you can use your own domain name with 54.

If you have an existing domain name, you can connect it to 54 from your store's settings.
Yes, we set all store's by default on the Polygon blockchain.

So if you do it the way we recommend, everything is gonna be Gas-free. From creating, selling, and selling — it's all gas-free
Sure we can, we are a bit overloaded, but if you have something really cool just let us know at [email protected]
4th of May, 2022
Billionare Giant Pushes Into NFTs as price of Ethereum, Bitcoin and others soars
Después de días de caída, hoy el precio de bitcoin se disparó un 3,5 %, el precio de Ethereum subió un 2,3 %,
BNB +1,6%
,
2,6 %, dogecoin un 3,1 %. Cardano
ADA +4.7% 7.1%
, terra 6.1%,
XRP +0.6% 0.2%
, solana 3.2%.
Read more
Our Team
Alex Heikel
Sunny Oviedo
Santiago Campuzano
Giovanni Martinez
Edu Alvarez
Steve Schmidt
Diego Perez
Kevin HSU
Sebastian Ortiz
Mónica Sanchez
Nelson Sostoa